Start your spring with shopping!
Every spring, Polanki partners with Polish Center of Wisconsin to offer a unique shopping experience just in time for Easter. Looking for a new serving piece for your Easter dinner? Come and find the latest Boleslawiec designs perfect for spring entertaining. Want to treat your favorite granddaughter to a floral headpiece that matches her new Easter dress? We have floral head wreathes in a rainbow of colors.
While you're there, be sure to check out the Polanki craft demonstrations. Our members will be creating heritage craft items, such as Pisanki and Nalepianki Easter eggs. Pull up a chair and enjoy learning about these ageless, colorful traditions.
Check the Polish Center's event calendar for the date of this year's bazaar.
Colorful Pisanki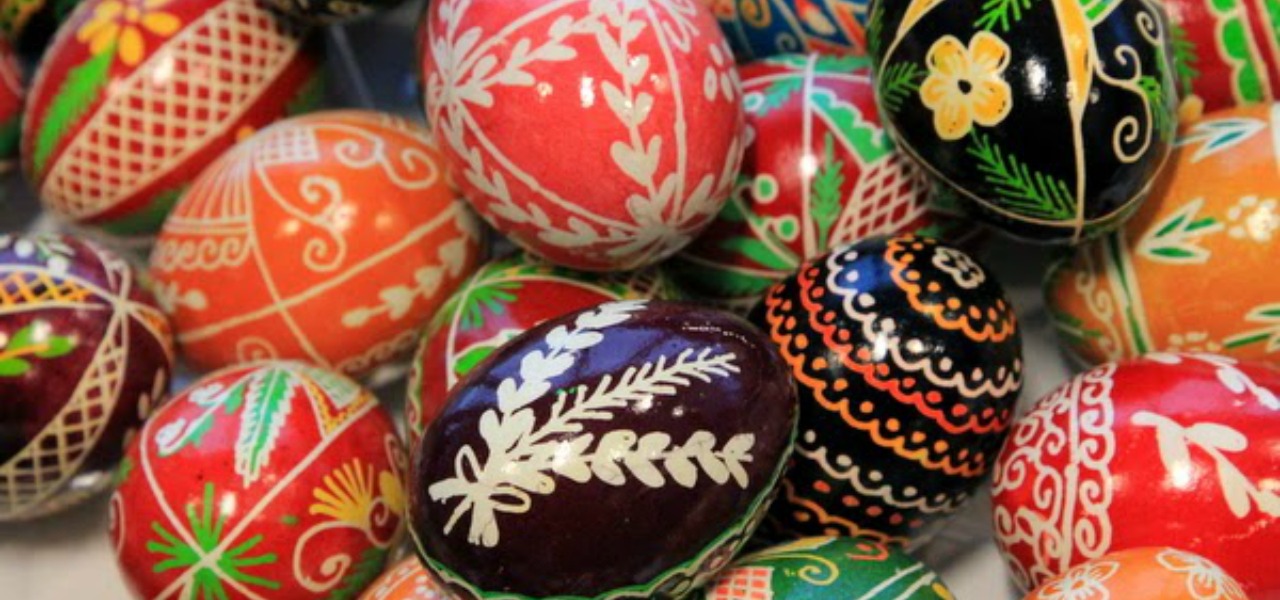 Intricate Nalepianki